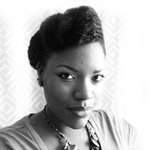 yootopian
Utopia : any real or imaginary society, place, state, etc, considered to be perfect or ideal The Yootopian Collection is a visual representation of the inhabitants of Utopia. The animals that you see in this collection are part of a series called, "The Inked Menagerie." Each illustrated being is representative of its "tribe" and possesses its own distinct markings and characteristics. Families of animals share similar markings which represent the regions where they live. The Botanicals you see here are visual representations of the plant life and world of Utopia. yootopian joined Society6 on August 6, 2012
More
Utopia : any real or imaginary society, place, state, etc, considered to be perfect or ideal
The Yootopian Collection is a visual representation of the inhabitants of Utopia. The animals that you see in this collection are part of a series called, "The Inked Menagerie."
Each illustrated being is representative of its "tribe" and possesses its own distinct markings and characteristics.
Families of animals share similar markings which represent the regions where they live.
The Botanicals you see here are visual representations of the plant life and world of Utopia.
yootopian joined Society6 on August 6, 2012.
yootopian's Store
21 results
Filter