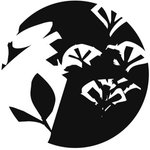 aRTsKRATCHES
Thank you so much for visiting my S6 Store. Grateful for every ♥ and purchase!
Snapshots of purchased items are always highly appreciated. You can contact me at the following link >>http://goo.gl/8I3vk4
You can find me also on: -INSTAGRAM: https://www.instagram.com/atrtskratches/ -TWITTER: @ARTSKRATCHES -TUMBLR: http://artskratches.tumblr.com/ -FACEBOOK: https://www.facebook.com/ArtSkratches/
---
copyright notice: All artworks are copyright of ©aRTsKRATCHES owned by Mirella Pavesi | all rights reserved . Any use of artwork, or parts of it, without written permission is a violation of intenational and U.S. copyright law.
Read more