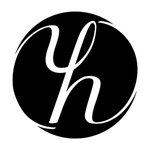 yunitahadinata
Hello, my name is Yunita Hadinata, still have to learn a lot about typography, design, and life. I believe there's story behind every quote and personality in every typeface. So I try to combine and make it visual. I want to frame it on my wall and make it as reminder about life. Contact me in hadinata.yunita@gmail.com yunitahadinata joined Society6 on January 17, 2013
More
Hello, my name is Yunita Hadinata, still have to learn a lot about typography, design, and life. I believe there's story behind every quote and personality in every typeface. So I try to combine and make it visual. I want to frame it on my wall and make it as reminder about life.
Contact me in hadinata.yunita@gmail.com
yunitahadinata joined Society6 on January 17, 2013.