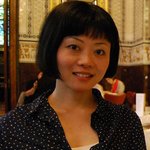 yuuco
Hi, I'm Yuuco (Yuko Inoue), freelance illustrator in Japan.
Nature lover, vintage lover. Also love exploring around the world I've never known.
I draw and write just like sowing flower seeds.
I'm happy if my tiny seeds will bloom somewhere one day and make people who saw it smile.
Your smile makes me so happy. :)
I'm available to any international missions, also interested in any collaborations.
Please feel free to contact me if you have interests in my works, or you have any questions. :)
You can see more of my works here.
yuuco.com
Thank you so much for looking!
Read more