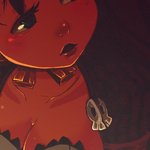 Yuulru
name: suzy semays | alias: yuulru | nationality: thai/hispanic I am a self taught artist and have been drawing since I was 6. I began to dabble in digital works when I stumbled upon an "Oekaki". Now I work in both traditional and digital works. My passion is drawing, video games, hello kitty and sleep. I currently live in Arizona with my boyfriend and father. website: http://yuulru.com deviantart: http://deviantart.com blog: http://yuulru.tumblr.com Yuulru joined Society6 on March 23, 2014
More
name: suzy semays | alias: yuulru | nationality: thai/hispanic
I am a self taught artist and have been drawing since I was 6. I began to dabble in digital works when I stumbled upon an "Oekaki". Now I work in both traditional and digital works. My passion is drawing, video games, hello kitty and sleep. I currently live in Arizona with my boyfriend and father.
website: http://yuulru.com deviantart: http://deviantart.com blog: http://yuulru.tumblr.com
Yuulru joined Society6 on March 23, 2014.