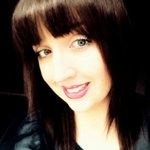 YvetteCheri-DigiArt
Hello there,My name is Yvette and i've studied Art and Design at school and at College. I left School with Level 'B' in Art. After, i went to college and studied Art and design. Throughout my course i decided to discontinue the course..Now Art is a hobby for me. I've recently discovered Digital art. I've been topping my skills on 'Photoshop'. I now want to carry on Digital Art and share my work :') I love Fantasy based Art,and it's moving me to create Digital Fantasy art Myself. I have still so much to learn,and want my skills in Digital art to improve. The Digital artist's that i see,inspire me to start a business in Digital art. The artwork and galleries i look through fill me with awe and help me to do better. I'm always trying out new ways of Digital art,themes and genre's. I've only been doing Digital Art for 9 Months,and i can already see myself improving. Here is a link to Other sites you'll find me on- http://yvette-cheri-sanders.deviantart.com/ http://yvettecheri-digitalart.imagekind.com/ http://www.zazzle.com/yvettecheridigiart Facebook: - http://www.facebook.com/yvettecheridigitalart?ref=hl YvetteCheri-DigiArt joined Society6 on January 20, 2013
More
Hello there,My name is Yvette and i've studied Art and Design at school and at College. I left School with Level 'B' in Art. After, i went to college and studied Art and design. Throughout my course i decided to discontinue the course..Now Art is a hobby for me. I've recently discovered Digital art. I've been topping my skills on 'Photoshop'. I now want to carry on Digital Art and share my work :') I love Fantasy based Art,and it's moving me to create Digital Fantasy art Myself. I have still so much to learn,and want my skills in Digital art to improve. The Digital artist's that i see,inspire me to start a business in Digital art. The artwork and galleries i look through fill me with awe and help me to do better. I'm always trying out new ways of Digital art,themes and genre's. I've only been doing Digital Art for 9 Months,and i can already see myself improving.
Here is a link to Other sites you'll find me on-
http://yvette-cheri-sanders.deviantart.com/
http://yvettecheri-digitalart.imagekind.com/
http://www.zazzle.com/yvettecheridigiart
Facebook: - http://www.facebook.com/yvettecheridigitalart?ref=hl
YvetteCheri-DigiArt joined Society6 on January 20, 2013.