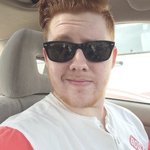 Zach Moore
I'm currently a graphic design major looking to get my work out there and help pay for college. If anyone is interested on any freelance work or drawings, drop me an email and we can go over some stuff. You can find more of my work on my Instagram: zm_oore Zach Moore joined Society6 on March 21, 2015
More
I'm currently a graphic design major looking to get my work out there and help pay for college. If anyone is interested on any freelance work or drawings, drop me an email and we can go over some stuff.
You can find more of my work on my Instagram: zm_oore
Zach Moore joined Society6 on March 21, 2015.
Zach Moore's Store
19 results
Filter