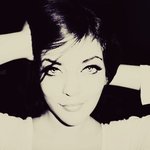 Zaina
Hello I'm Zaina, self taught artist and I'm originally from Mauritius island. I am a polyglot, love painting, gaming and many more things. I can be shy and silly but most of all I love to just be myself. My motto is 'A peaceful person is not a person who's always in a good situation, but rather a person who always has a good attitude in every situation' and 'money comes and goes, do whats more important in your present time and live all you can' Anyway, thank you so much for stopping by!I really appreciate it and I hope that my artworks inspire you and I wish you all the happiness in the world! My Deviantart: http://z-a-i-n-a.deviantart.com/ My Twitter: https://twitter.com/llZainall Zaina joined Society6 on February 9, 2016
More
Hello I'm Zaina, self taught artist and I'm originally from Mauritius island. I am a polyglot, love painting, gaming and many more things. I can be shy and silly but most of all I love to just be myself.
My motto is 'A peaceful person is not a person who's always in a good situation, but rather a person who always has a good attitude in every situation' and 'money comes and goes, do whats more important in your present time and live all you can' Anyway, thank you so much for stopping by!I really appreciate it and I hope that my artworks inspire you and I wish you all the happiness in the world!
My Deviantart: http://z-a-i-n-a.deviantart.com/
My Twitter: https://twitter.com/llZainall
Zaina joined Society6 on February 9, 2016.