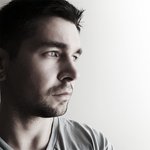 Zak D. Parsons
I find it unfortunate that people limit themselves in how they think about and view the world around them. My desire is to inspire those who view my art and spend time with me to constantly expand their understanding and awareness of life.
As an artist, my goal is to help people change the way they think and view the world, by taking abstract ideas and concepts and bringing them into the visual realm in ways that enlighten their minds to previously veiled possibilities.
Having formally studied both graphic design and fine art, I regularly bounce back and forth between the computer and the paint easel. Both practices influence each other and help expand my style.
Be drawn into the beauty that is everywhere. If you long to see the common things of this life with new eyes, you will love the art that I am creating. Become like a child again, intrigued by the many things we often pass by or completely ignore, things that are naturally different and beautifully strange.
Follow the process and enjoy the journey!
You can see more of my work at zakdp.com
Read more