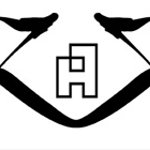 ZaZ Ginger fur
Zaz Ginger Fur is a French visual artist, who essentially dedicated her work to graphic arts and photography until now. As a professional, she worked within major organizations in the communication department (her initial education) and in various graphic design studios. She also worked freelance during several years. She lives and works in Toulouse, in the South of France. Now, she is been developing her own and personal graphic visual arts. ZaZ Ginger fur joined Society6 on February 14, 2014
More
Zaz Ginger Fur is a French visual artist, who essentially dedicated her work to graphic arts and photography until now.
As a professional, she worked within major organizations in the communication department (her initial education) and in various graphic design studios. She also worked freelance during several years.
She lives and works in Toulouse, in the South of France.
Now, she is been developing her own and personal graphic visual arts.
ZaZ Ginger fur joined Society6 on February 14, 2014.
ZaZ Ginger fur's Store
39 results
Filter