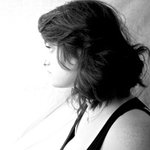 zcatherine
My name is Catherine Cooper. Originally from the boonies outside of Philadelphia, PA, I am currently a junior at a liberal arts college near Portland, OR where I am working toward my degree in art. I prefer to observe the world through photography, as opposed to staging and creating my shots. I find inspiration in travel and new places, and have difficulty staying in one place too long without needing some adventure. Elsewhere: zcatherine.tumblr.com 500px.com/zcatherine flickr.com/catieola17 about.me/catiecooper zcatherine joined Society6 on June 15, 2013
More
My name is Catherine Cooper. Originally from the boonies outside of Philadelphia, PA, I am currently a junior at a liberal arts college near Portland, OR where I am working toward my degree in art. I prefer to observe the world through photography, as opposed to staging and creating my shots. I find inspiration in travel and new places, and have difficulty staying in one place too long without needing some adventure.
Elsewhere: zcatherine.tumblr.com 500px.com/zcatherine flickr.com/catieola17 about.me/catiecooper
zcatherine joined Society6 on June 15, 2013.
Framed Prints by zcatherine
40 results
Filter