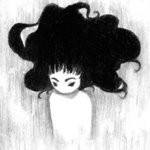 zeldavart
Hi! My name is Zelda Vidal and I want to make lots of pictures for a living. I came from a land in the Orient, but now I live in a little house somewhere in a suburb of Chicago, IL. I work in a studio that gets plenty of sunshine. Every day I use pencils, watercolors, oils and acrylic paints to doodle on my sketchbook. The things that inspire me are nature, bright colors, Dr. Seuss, Japan, folklore, books, music, Vincent Van Gogh, and a bajillion other things I see and experience every day. Someday, I would like to fill every inch of our 20-foot-tall walls with my paintings and inspire many people. - - - - - - - - - - - - - - - - - - - - - - - - - - - - - - - - I am open for commissions and freelance work, so if you have any questions or just want to chat, contact me at zeldavart@gmail.com https://www.facebook.com/zeldavart (Facebook) http://www.zeldavart.deviantart.com/ (DeviantArt) http://zeldavart.tumblr.com/ (Blog) zeldavart joined Society6 on February 24, 2013
More
Hi! My name is Zelda Vidal and I want to make lots of pictures for a living. I came from a land in the Orient, but now I live in a little house somewhere in a suburb of Chicago, IL. I work in a studio that gets plenty of sunshine. Every day I use pencils, watercolors, oils and acrylic paints to doodle on my sketchbook.
The things that inspire me are nature, bright colors, Dr. Seuss, Japan, folklore, books, music, Vincent Van Gogh, and a bajillion other things I see and experience every day.
Someday, I would like to fill every inch of our 20-foot-tall walls with my paintings and inspire many people.
---
I am open for commissions and freelance work, so if you have any questions or just want to chat, contact me at zeldavart@gmail.com
https://www.facebook.com/zeldavart (Facebook) http://www.zeldavart.deviantart.com/ (DeviantArt) http://zeldavart.tumblr.com/ (Blog)
zeldavart joined Society6 on February 24, 2013.