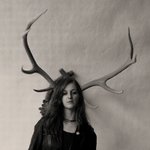 Zeljkica
An artist from Zagreb, Croatia. I finished MA on Academy of Fine Arts in Zagreb, graphic department. All my works on Society6 are 100% mine and original so if you buy an artwork from me you are supporting original art. If you bought something with my print, thank you! :) You can tag me on facebook, twitter on instagram. 📸 https://www.instagram.com/zeljka_patterns 🐦 https://twitter.com/zeljka_patterns https://www.facebook.com/zeljkicapatterns/ https://www.shutterstock.com/g/Zeljkica Zeljkica joined Society6 on January 13, 2017
More
An artist from Zagreb, Croatia. I finished MA on Academy of Fine Arts in Zagreb, graphic department. All my works on Society6 are 100% mine and original so if you buy an artwork from me you are supporting original art. If you bought something with my print, thank you! :) You can tag me on facebook, twitter on instagram.
📸 https://www.instagram.com/zeljka_patterns
🐦 https://twitter.com/zeljka_patterns
https://www.facebook.com/zeljkicapatterns/
https://www.shutterstock.com/g/Zeljkica
Zeljkica joined Society6 on January 13, 2017.