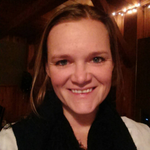 zen-boda
My name is Meagan and I live in Vermont. I absolutely love expressing myself creatively. I have been making and exhibiting art for over 20 years. Mediums: Pen [ ink ], Paints [ Acrylics, Watercolors ], Pastels, Pencil, Charcoal Enjoy the art and I hope you like what I do. zen-boda joined Society6 on April 3, 2016
More
My name is Meagan and I live in Vermont. I absolutely love expressing myself creatively. I have been making and exhibiting art for over 20 years.
Mediums: Pen [ ink ], Paints [ Acrylics, Watercolors ], Pastels, Pencil, Charcoal
Enjoy the art and I hope you like what I do.
zen-boda joined Society6 on April 3, 2016.