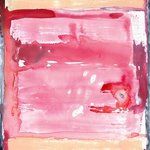 Artist Zero
My exhibitions and projects include Galapagos Artspace, Gallery 364, Manhattan World Culture Open Center, Room to Read, and Whole Foods Nation. My work has appeared in USA Today, IndieCoutureNYC, Studio Visit Magazine, and Winter Tangerine Review Magazine. Add me on Instagram - artist_zero Artist Zero joined Society6 on November 24, 2014
More
My exhibitions and projects include Galapagos Artspace, Gallery 364, Manhattan World Culture Open Center, Room to Read, and Whole Foods Nation. My work has appeared in USA Today, IndieCoutureNYC, Studio Visit Magazine, and Winter Tangerine Review Magazine.
Add me on Instagram - artist_zero
Artist Zero joined Society6 on November 24, 2014.
Artist Zero's Store
77 results
Filter