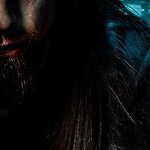 zero-scarecrow13
"Creative is not a state but a way to be." Official to follow the work and deliriums from my sick brain, with a few opportunities for a few special original prints. opportunities contact me also. passionate attraction to all that creativity, graphics, visual effects; work of various materials, and many others, this is after taking enough time to expand my creative horizons that I take the time to ask me and explore the graphical side, my work and what will be of traditional design, digital photography or image manipulation, provided it breaks this form of routine that makes me sick. I hope so quickly learn new techniques while optimizing mine. why limit yourself to a single Technics when you love creating with all that has been available? zero-scarecrow13 joined Society6 on August 10, 2013
More
"Creative is not a state but a way to be." Official to follow the work and deliriums from my sick brain, with a few opportunities for a few special original prints. opportunities contact me also.
passionate attraction to all that creativity, graphics, visual effects; work of various materials, and many others, this is after taking enough time to expand my creative horizons that I take the time to ask me and explore the graphical side, my work and what will be of traditional design, digital photography or image manipulation, provided it breaks this form of routine that makes me sick. I hope so quickly learn new techniques while optimizing mine.
why limit yourself to a single Technics when you love creating with all that has been available?
zero-scarecrow13 joined Society6 on August 10, 2013.