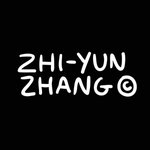 Zhi-Yun
Hi, I am Zhi-Yun. Freelance Graphic Designer / Illustrator based in Germany. Since young age I love to draw. Just draw everyhing what comes out of my mind and what I saw in TV or real life. Huge Pop-culture fan. In teenage I got interest in hip-hop & pop music. You can see it that it inspired my works too. My goal for my art is always to make people smile & get touched for a moment. Its about the little good things in life. Check also my social media network & portfolio: http://instagram.com/iamzhiyun http://facebook.com/iamzhiyun http://iamzhiyun.tumblr.com http://behance.net/zyz For questions and inquiries email me: zhiyun23@gmail.com Thank you Zhi-Yun joined Society6 on November 21, 2014
More
Hi, I am Zhi-Yun. Freelance Graphic Designer / Illustrator based in Germany. Since young age I love to draw. Just draw everyhing what comes out of my mind and what I saw in TV or real life. Huge Pop-culture fan. In teenage I got interest in hip-hop & pop music. You can see it that it inspired my works too. My goal for my art is always to make people smile & get touched for a moment. Its about the little good things in life.
Check also my social media network & portfolio:
http://instagram.com/iamzhiyun http://facebook.com/iamzhiyun http://iamzhiyun.tumblr.com http://behance.net/zyz
For questions and inquiries email me: zhiyun23@gmail.com
Thank you
Zhi-Yun joined Society6 on November 21, 2014.