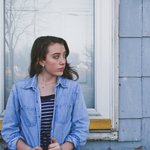 alltheprettythings
"There are no rules for good photographs, there are only good photographs." -Ansel Adams Hi, my name is Victoria and I love photography. Which I hope is noticeable in my pictures. Photography is more than just hitting a button and then uploading what you ended up with. It's an art, like music or drawing. It takes practice and hard work. And I still have a lot to learn, trust me. But my love of photography is not what is important about me. What truly matters is that Jesus Christ is not only my savior but my friend. He is the way, the truth, and the light. And I want to live a life honoring Him. I hope you enjoy exploring my little shop here and I hope you have an amazing day. -V alltheprettythings joined Society6 on September 23, 2013
More
"There are no rules for good photographs, there are only good photographs." -Ansel Adams
Hi, my name is Victoria and I love photography. Which I hope is noticeable in my pictures. Photography is more than just hitting a button and then uploading what you ended up with. It's an art, like music or drawing. It takes practice and hard work. And I still have a lot to learn, trust me.
But my love of photography is not what is important about me. What truly matters is that Jesus Christ is not only my savior but my friend. He is the way, the truth, and the light. And I want to live a life honoring Him.
I hope you enjoy exploring my little shop here and I hope you have an amazing day.
-V
alltheprettythings joined Society6 on September 23, 2013.