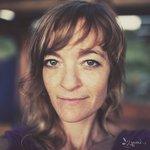 Zipporah
Zipporah is a Portland based Photographer, Filmmaker, Illustrator & Clothing Designer with a deep love for the littlest things in life. She finds magic in the seemingly mundane, encouraging those who view her work to look a little more closely to that which surrounds them. http://zipporahlomax.com Zipporah joined Society6 on May 5, 2014
More
Zipporah is a Portland based Photographer, Filmmaker, Illustrator & Clothing Designer with a deep love for the littlest things in life. She finds magic in the seemingly mundane, encouraging those who view her work to look a little more closely to that which surrounds them.
http://zipporahlomax.com
Zipporah joined Society6 on May 5, 2014.