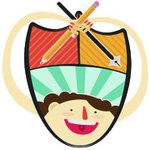 Zoe Lotus
Zoë Lotus (Heatwole) is a lefty. She was born in Spain and raised in the northeastern United States on a steady diet of cartoons, comics, and pasta. As an adult, not much has changed. She has a B.F.A. in Animation and intends to use it only for the power of good. She talks about her dog a lot. Her full portfolio is available at http://www.zoelotus.net Zoe Lotus joined Society6 on October 9, 2013
More
Zoë Lotus (Heatwole) is a lefty.
She was born in Spain and raised in the northeastern United States on a steady diet of cartoons, comics, and pasta. As an adult, not much has changed. She has a B.F.A. in Animation and intends to use it only for the power of good. She talks about her dog a lot.
Her full portfolio is available at http://www.zoelotus.net
Zoe Lotus joined Society6 on October 9, 2013.