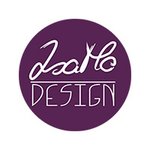 ZsaMo Design
Hello! I am Monika, a graphic designer and lettering artist based in Budapest (Hungary). I love music, books, tv-shows and some geeky-things. At daytime I am a software tester, at nighttime I am Batgirl… OK, no :P :D …after work I sit to my table or going to some coffee shop or a nice park and working on new projects. Webpage: http://zsamo.com/ Follow me! Facebook: https://www.facebook.com/zsamo.design/ Instagram: https://www.instagram.com/zsamodesign/ Twitter: https://twitter.com/zsamotweet Pinterest: https://hu.pinterest.com/zsamo/ ZsaMo Design joined Society6 on April 8, 2014
More
Hello! I am Monika, a graphic designer and lettering artist based in Budapest (Hungary). I love music, books, tv-shows and some geeky-things. At daytime I am a software tester, at nighttime I am Batgirl… OK, no :P :D …after work I sit to my table or going to some coffee shop or a nice park and working on new projects.
Webpage: http://zsamo.com/
Follow me! Facebook: https://www.facebook.com/zsamo.design/ Instagram: https://www.instagram.com/zsamodesign/ Twitter: https://twitter.com/zsamotweet Pinterest: https://hu.pinterest.com/zsamo/
ZsaMo Design joined Society6 on April 8, 2014.