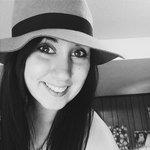 Allyson Johnson
Hi! I'm Allyson and I'm crazy about creating art you heart. If you have any questions about licensing art from my shop, please email me here: allysonjohnsoncreative@gmail.com Or by visiting the link below. All work is © Allyson Johnson/Johnson Art International and may not be reproduced without permission. For licensing information and fees, please visit http://www.johnsonartinternational.com/ Allyson Johnson joined Society6 on August 28, 2012
More
Hi! I'm Allyson and I'm crazy about creating art you heart. If you have any questions about licensing art from my shop, please email me here: allysonjohnsoncreative@gmail.com Or by visiting the link below.
All work is © Allyson Johnson/Johnson Art International and may not be reproduced without permission. For licensing information and fees, please visit http://www.johnsonartinternational.com/
Allyson Johnson joined Society6 on August 28, 2012.