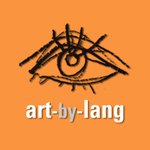 art-by-lang
Hi, welcome to my shop! Come in and have a look at my collection .
PETRA LANG :: Contemporary Artist | Painter | Designer | Illustrator. Works and lives nearby Linz | Austria | Europe.
I have drawn and painted since childhood. My emphasis has always been of using colors that bring energy and joy to the viewer. With every piece I create, I hope to give back what art has given to me - energy and pure joy.
Check out my other Society6 shops:
PELA - Lovely Digital Designs - https://society6.com/peladesign
PELAXY - Geometric Abstract Designs - https://society6.com/pelaxy
Follow me!
Website: http://www.art-by-lang.at
Facebook-Page: https://www.facebook.com/petralangart/
Pinterest: https://www.pinterest.at/petralangart/
Instagram: https://www.instagram.com/artbylang/
Read more