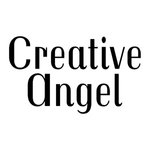 CreativeAngel
I am currently focused on typography but looking to venture into more illustration so please follow for my latest works. Thank you for your promotions and support. Sheila. Please contact me about any aspect of my designs to this e-mail address: SheilaCreativeAngel [at] gmail [dot] com CreativeAngel joined Society6 on April 17, 2013
More
I am currently focused on typography but looking to venture into more illustration so please follow for my latest works. Thank you for your promotions and support. Sheila.
Please contact me about any aspect of my designs to this e-mail address:
SheilaCreativeAngel [at] gmail [dot] com
CreativeAngel joined Society6 on April 17, 2013.