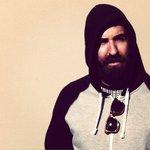 Hipsterdirtbag
Each piece i make is something i would put on my own wall - thats the rule. I am a graphic designer that makes pieces that represent who I am and what I love to see. Design makes me excited - everytime I sell a piece it totally makes my day. I love working with society6 because they offer high quality art and also respect the artist. Im thrilled to be a part of the community. Featured in 6pack artists in March 2017 society6.com/studio/blog/six-pack-week-of-march-20-2017-h20 Hipsterdirtbag joined Society6 on March 21, 2015
More
Each piece i make is something i would put on my own wall - thats the rule. I am a graphic designer that makes pieces that represent who I am and what I love to see. Design makes me excited - everytime I sell a piece it totally makes my day.
I love working with society6 because they offer high quality art and also respect the artist. Im thrilled to be a part of the community. Featured in 6pack artists in March 2017
society6.com/studio/blog/six-pack-week-of-march-20-2017-h20
Hipsterdirtbag joined Society6 on March 21, 2015.