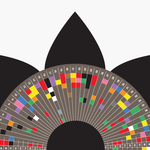 Information is Beautiful
Data visualization, information design, concept mapping by award-winning infographic artist David McCandless.
Taking any kind of information - ideas, numbers, statistics, issues - and transforming it into beautiful graphical images any one can understand.
Find out more: http://www.informationisbeautiful.net/
Read more
Information is Beautiful's Store
Filter
257c45e9-006e-473a-985e-ab3f6167b739

Popular

d2b6d0da-0d07-4a22-b55e-6b294f673725

All
Information is Beautiful's Store
You are currently on society6.com.