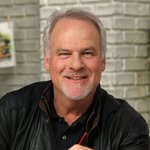 James Richards
James Richards' work crosses many creative boundaries. He is an award-winning sketchbook artist, urban designer, author and educator; his travels have taken him to sketch and study great places in 36 countries. His book, Freehand Drawing and Discovery: Urban Sketching and Concept Drawing for Designers, is available through major online outlets. You can see more images at www.flickr.com/photos/jamesrichardsdrawings, or at my blog www.jamesrichardssketchbook.com. If you see images there that you'd like to purchase, but they're not available on this site, you can contact me directly at jim@townscape.com. James Richards joined Society6 on December 27, 2014
More
James Richards' work crosses many creative boundaries. He is an award-winning sketchbook artist, urban designer, author and educator; his travels have taken him to sketch and study great places in 36 countries. His book, Freehand Drawing and Discovery: Urban Sketching and Concept Drawing for Designers, is available through major online outlets.
You can see more images at www.flickr.com/photos/jamesrichardsdrawings, or at my blog www.jamesrichardssketchbook.com. If you see images there that you'd like to purchase, but they're not available on this site, you can contact me directly at jim@townscape.com.
James Richards joined Society6 on December 27, 2014.