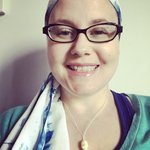 KATHRYN MARIE designs
Designer and cancer survivor Kathryn Marie creates patterns through the use of traditional Japanese shibori techniques, batik techniques, as well as her own custom digital pattern designs and photography.
Please share photos of your purchases with me on instagram! I love to see how you style them!
Follow me and tag me @kathrynmariedesignco
Follow me on Facebook: https://www.facebook.com/kathrynmariedesignco
www.kathrynmariedesigns.com
Kathryn Marie is a professionally trained designer and received her Bachelors of Science in Fashion Design at Philadelphia University. She began her career in design working for Lane Bryant Outlet, Anthropologie and Peace Love World. Kathryn Marie has shown her work in the Elliott Museum, the Wisconsin Museum of Quilts & Fiber Arts, Crooked Tree Arts Center, Charlevoix Circle of Arts, The Chevra Gallery and Three Pines Studio.
Read more
KATHRYN MARIE designs's Store
161 results
Filter