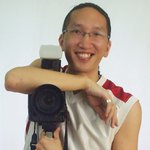 RayShiu
I am a self trained freelance photographer who favors the photo journalistic approach when applying my craft. In direct contrast to my "as real as it gets" style of image making, a fast growing hobby of mine is artistic rendering.
Thank you for your support, time and attention. Hope you enjoy my work.
Read more
You are currently on society6.com.