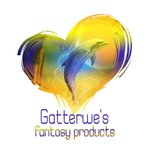 Simone Gatterwe
I was born in Austria and loves creating pictures with 3D software. My creativity is reinforced by my children and i loves my craft. About 10 years ago, i fell in love with 3D pictures. Step by step i taught myself how to use 3D and other graphics software. With my art, i expressing my creativity and bringing it to life. Impressum: http://www.gatterwe.com/impressum/ Simone Gatterwe joined Society6 on November 1, 2012
More
I was born in Austria and loves creating pictures with 3D software. My creativity is reinforced by my children and i loves my craft. About 10 years ago, i fell in love with 3D pictures. Step by step i taught myself how to use 3D and other graphics software. With my art, i expressing my creativity and bringing it to life.
Impressum: http://www.gatterwe.com/impressum/
Simone Gatterwe joined Society6 on November 1, 2012.