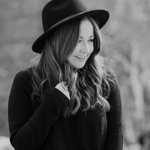 Meredith - The Glass Passage
Hi There! My name is Meredith. I'm an American (Texan, to be exact!) Photographer and Art Director currently living in Berlin. With my travel brand The Glass Passage, I've combined my two greatest joys – traveling and photography. I want to give a "look through my lens (or "glass", as photographers call it)" and show a personal view of the places I visit and special gems discovered during my travels. I aim to share unique perspectives and create visual experiences online and on social media (follow along @meredithbraden / @theglasspassage!), all in hopes of inspiring others to travel. TGP is a place for our community of travel and photography-minded enthusiasts to find carefully curated travel guides, tips and tricks for different spots around the world and fine art prints available for purchase though Society6! It makes me so happy when I get messages from customers who've found one of my prints that reminds them of a favorite destination they've visited. I hope my photography can serve as the perfect souvenir from a past trip or serve as inspiration for future wandering around the world! xx, Meredith www.theglasspassage.com Meredith - The Glass Passage joined Society6 on February 1, 2016
More
Hi There! My name is Meredith. I'm an American (Texan, to be exact!) Photographer and Art Director currently living in Berlin. With my travel brand The Glass Passage, I've combined my two greatest joys – traveling and photography. I want to give a "look through my lens (or "glass", as photographers call it)" and show a personal view of the places I visit and special gems discovered during my travels.
I aim to share unique perspectives and create visual experiences online and on social media (follow along @meredithbraden / @theglasspassage!), all in hopes of inspiring others to travel. TGP is a place for our community of travel and photography-minded enthusiasts to find carefully curated travel guides, tips and tricks for different spots around the world and fine art prints available for purchase though Society6!
It makes me so happy when I get messages from customers who've found one of my prints that reminds them of a favorite destination they've visited. I hope my photography can serve as the perfect souvenir from a past trip or serve as inspiration for future wandering around the world!
xx, Meredith www.theglasspassage.com
Meredith - The Glass Passage joined Society6 on February 1, 2016.
Meredith - The Glass Passage's Store
146 results
Filter