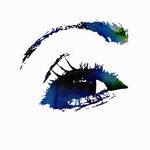 VanessaGF
I´m a photographer, graphic designer, and I work with different techniques. I love photography, working with my brushes, textures and create a simple landscape, or flower with another dimension or vision. I love create my work, my watercolors, paintings, photos, textures, brushes, elements, patterns, design, illustrations, and work with all. Illustrations for kids, decorative elements, patterns with watercolors, acrylics, geometric shapes and all a world creative, that imagine my mind . I'll never have enough time to create, all that have my mind.... Thank you very much for visits, words, friends and buyers. Thank you!!!! Vanessa https://society6.com/vanessagf?promo=4QJPYB6T49RG https://www.instagram.com/vanessa.gfd/ https://es.pinterest.com/vassaneg/ http://www.redbubble.com/people/vangalt https://wanelo.co/vanessagf VanessaGF joined Society6 on January 17, 2014
More
I´m a photographer, graphic designer, and I work with different techniques.
I love photography, working with my brushes, textures and create a simple landscape, or flower with another dimension or vision. I love create my work, my watercolors, paintings, photos, textures, brushes, elements, patterns, design, illustrations, and work with all.
Illustrations for kids, decorative elements, patterns with watercolors, acrylics, geometric shapes and all a world creative, that imagine my mind .
I'll never have enough time to create, all that have my mind....
Thank you very much for visits, words, friends and buyers. Thank you!!!! Vanessa
https://society6.com/vanessagf?promo=4QJPYB6T49RG
https://www.instagram.com/vanessa.gfd/ https://es.pinterest.com/vassaneg/ http://www.redbubble.com/people/vangalt https://wanelo.co/vanessagf
VanessaGF joined Society6 on January 17, 2014.