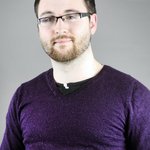 Andrew Power
I'm a 21 year old graphic designer, slowly making my way into the world of illustration. Originally from Canada, I now live in Baltimore, MD and attend the Maryland Institute College of Art, at which I am a senior. Half of my work is cute, and the other half is shiny. Andrew Power joined Society6 on October 4, 2012
More
I'm a 21 year old graphic designer, slowly making my way into the world of illustration. Originally from Canada, I now live in Baltimore, MD and attend the Maryland Institute College of Art, at which I am a senior.
Half of my work is cute, and the other half is shiny.
Andrew Power joined Society6 on October 4, 2012.
Andrew Power's Store
9 results
Filter