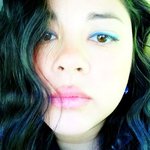 Cecelia Berman
To Contact: https://www.facebook.com/ceceliabermanart Cecelia is an artist with an unusual educational background with a bachelor of science in psychology and a law degree. She is mixed race (half Chinese-American and half European-Jewish-American) and Queer. Identity is a major theme in much of her art and writing. Cecelia has moved all over the United States and traveled in and out of the States. She loves comics, graphic novels, poetry, tattoos, plays, musicals, and she consumes books (usually sci fi) voraciously. I'm a contradiction, a walking paradoxical mythology all my own, and you think I talk the same way, with that easy sense of self, with that home-base taste in my mouth. Cecelia Berman joined Society6 on September 14, 2013
More
To Contact: https://www.facebook.com/ceceliabermanart
Cecelia is an artist with an unusual educational background with a bachelor of science in psychology and a law degree. She is mixed race (half Chinese-American and half European-Jewish-American) and Queer. Identity is a major theme in much of her art and writing.
Cecelia has moved all over the United States and traveled in and out of the States. She loves comics, graphic novels, poetry, tattoos, plays, musicals, and she consumes books (usually sci fi) voraciously.
 I'm a contradiction, a walking paradoxical mythology 
 all my own, and you think I talk the same way, 
 with that easy sense of self, with that home-base 
 taste in my mouth.

Cecelia Berman joined Society6 on September 14, 2013.