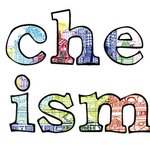 cheism
Che Kumar is a illustrator whose work is inspired by his many travels across the globe.
Hailing from London and using the pseudonym Cheism, Che has spent time in more than 56 countries, from travelling only overland from Mexico City to Ushuaia, the southern most town in South America-Argentina, trekking active volcanoes or driving in a campervan to Uluru (Ayers Rock) in Australia. These experiences form the basis of everything Cheism stands for – whether he is creating a feature wall in a Mexican cafe; sketching hot air balloons over Cappadocia; or recreating cityscapes in his trademark colours, travel are at the centre of everything Che creates.
This adds a unique richness to each piece – no matter the Cheism design you have your heart set on, rest assured there is a story behind every stroke.
Read more