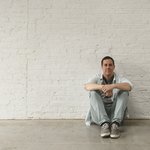 Christopher Dina
Chris is an award winning graphic designer based in New York City. A graduate of the Rhode Island School of Design, Chris has worked for renowned design firms specializing in print, corporate identity and brand environments. Collaborating with a distinguished list of architects, developers and clients, Chris has led design efforts for cultural institutions, universities, office towers, media and entertainment, parks, and hospitality. Notable accomplishments include identity and sign graphics for ESPN's Nagano Olympic coverage, Philadelphia's Comcast Center, Radio City Music Hall and Nashville's Schermerhorn Symphony Center. International work includes Hoshi Kodomo Otona (Family) Clinic and building contractor Fuji Kensetsu in Saitama, Japan. Chris' work has been published in Pictograms & Icon Graphics 2, Graphis Logo Design 6, and Brand Identity Essentials. He participated in Intertidal Age - Taiwan's first international graphic design exhibit at the Taipei World Design Expo 2011.
For special projects, collaborations and licensing opportunities contact Chris at info@christopherdina.com
For hand-signed prints visit www.etsy.com/shop/ChristopherDina
If you've purchased one of my designs, I would love too see where you've put it - please email me at the address above. Thanks!
Follow Christopher Dina:
Website: http://www.christopherdina.com Facebook: https://www.facebook.com/christopherdina.design Twitter: https://twitter.com/christopherdina Instagram: https://instagram.com/christopherdina Pinterest: https://www.pinterest.com/christopherdina
© 2012-2022 Christopher Dina. All rights reserved.
Please Note: While you are purchasing a piece of art, the copyright of the work does not transfer with a sale which means that in purchasing this piece of art you are not purchasing the right to print, copy, or reproduce this image in any way without the artist's permission.
Read more
Christopher Dina's Store
Filter