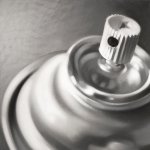 DAIM
DAIM, born in 1971 as Mirko Reisser, has become known worldwide as an artist especially for his large size graffiti works in the 3D-Style, in which he depicts his writer name DAIM in serial repetition and within processes of construction and deconstruction.
In 1989 he realized his first works of graffiti in the public space, later, from 1996 on, he studied fine arts at the Lucerne University of Applied Sciences and Art (Switzerland). Today he lives and works in Hamburg (Germany).
During his artistic career DAIM has already travelled to vast parts of the world and took part in a multitude of museum and gallery exhibitions. As an initiator and co-organizer he also realized a lot of internationally recognized art projects, curated and organized exhibitions and published books, often together with his studio collaboration getting-up that he cofounded in 1999.
More Infos: https://mirkoreisser.com
Read more