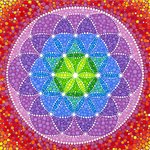 Elspeth McLean
Greetings kindred spirits. Welcome to this colourful space I have created, that I hope brings a smile to your day.
Creating is a way for me to express the colours of my soul. A way to share my experience of the world.
I am Australian born and raised and self taught! I new reside in Canada, on Vancouver Island with my musical hubby in a little house overlooking the ocean.
Come follow me on facebook for news of sales, my latest creations and lots more colourful fun-
www.facebook.com/pages/Elspeth-McLean-artist-/113764415348201
Enjoy..... =)
Read more
Elspeth McLean's Store
Filter