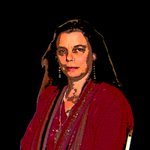 Khana's Web
My designs are created using digital manipulation of my own photographic images. I love playing with colour, light & texture, & strive towards an independent life, via my Art, Photography & Design.
I am also hopelessly devoted to my personal quest of …
Seeking Truth, Sharing Light & Staying Free.
... while encouraging others to do the same,
I hope you enjoy viewing & wearing my art as much as I enjoy creating it.
Thank you for visiting :)
Contact: khanaspector@gmail.com
Website: http://khanasweb.com/
Cafepress: http://www.cafepress.com/khanasweb
Facebook: https://www.facebook.com/KhanasWeb
.
Read more