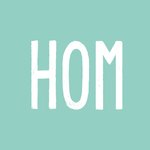 Hom Sweet Hom
Hom Sweet Hom is the studio of Lauren Hom. Born in Los Angeles and currently based in Brooklyn, she specializes in hand lettering and illustration. Her motto is, and always will be, "Work hard, snack often!"
www.homsweethom.com
Lauren is planning to sell all of her belongings, buy a round-the-world ticket, and travel for the entire year of 2016. She's planning on visiting more than 20 cities and setting foot on every continent. Since she makes a living drawing the alphabet, she thought it would be amazing if she could fund her 26,000 mile journey around the world with the same 26 letters she holds so closely to her heart.
Thus, 26 Letters / 26,000 Miles was born: a series of travel-inspired, hand lettered posters for lovers of adventures and beautiful things. Every dollar raised through this project will go directly towards her 'round the world journey, from airfare to late night street snacks. Lauren can't wait to go on this incredible trip, and she hopes her artwork will inspire you to go on your own adventure too!
Find out more at 26letters26000miles.com
Read more
Hom Sweet Hom's Store
Filter
54bb52ad-7eaa-4ed4-b082-89aef63e78f5

Popular

4d84195c-2c46-4706-9b91-1bdb2cfd0fce

All