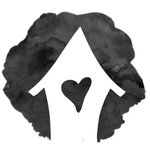 Little House Studio
The heart of this little studio is to help you celebrate the gift of every day, the joy of family, and the love of Jesus...and to help you fill your home with beauty, truth, and grace. Thanks so much for stopping by my little Society6 shop! You can also visit my Little House Studio website at littlehousestudio.net for more information about me, our little home, and my little studio. Most of the designs offered here on Society6 are also available as downloadable digital printables in my Little House Studio Shop...and I have lots of FREE printables you can download on the website too! (And don't forget to subscribe to the newsletter on the website for monthly freebies and coupon codes!) *All designs are made by Jennifer Tucker, Little House Studio Little House Studio joined Society6 on April 8, 2016
More
The heart of this little studio is to help you celebrate the gift of every day, the joy of family, and the love of Jesus...and to help you fill your home with beauty, truth, and grace.
Thanks so much for stopping by my little Society6 shop! You can also visit my Little House Studio website at littlehousestudio.net for more information about me, our little home, and my little studio. Most of the designs offered here on Society6 are also available as downloadable digital printables in my Little House Studio Shop...and I have lots of FREE printables you can download on the website too! (And don't forget to subscribe to the newsletter on the website for monthly freebies and coupon codes!)
*All designs are made by Jennifer Tucker, Little House Studio
Little House Studio joined Society6 on April 8, 2016.