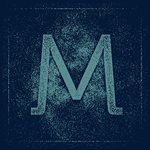 Michael Scott Murphy
I am an illustrator and designer who brings the talents and sensibilities of both disciplines together to create unique and wonderful solutions to whatever problem is presented to me. Visual branding and identity is usually the first and most important impression that a brand, business, or product will make on an audience, and I bring outside-the-box thinking and talents to every challenge I am presented. I lead clients with my experience and knowledge, while still keeping them included in the creative process so that they can have a sense of ownership of the work I create for them.
If you purchase something of mine, I'd love to see it! Send me a pic at michaelscottmurphy@gmail.com, post one on Twitter @michaelsmurphy!
http://michaelscottdesign.com http://michalescottmurphy.wordpress.com
Read more
Michael Scott Murphy's Store
Filter