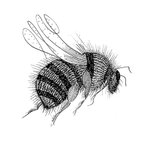 Rae St Clair Bridgman
NEARLY TRUE & FANTASTIC CHILDREN'S BOOKS & ILLUSTRATIONS
I live in Winnipeg, Canada and I love to find the magical and extraordinary in the ordinary, in between the cracks of reality. My favourite things to do in my spare time: watching ants, chasing crayfish, reading the dictionary, playing tuba, watching clouds, inventing toys.
#MYTH #WHIMSY #FANTASY #STORYTIME #ONCEUPONATIME #CANADIANAUTHOR #WINNIPEGILLUSTRATOR
Hello and I invite you to visit www.raebridgman.com!
Read more
Rae St Clair Bridgman's Store