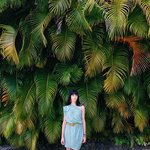 Romana Lilic / LA76 Photography
A Slovenian in Mexico. I create digital strategies and write stories. I love traveling, exploring and taking photographs. I'd be happy if you want to connect with me on Instagram as well - please say hi in a comment of any of my photos here: https://www.instagram.com/romanalilic/ Romana Lilic / LA76 Photography joined Society6 on October 31, 2016
More
A Slovenian in Mexico. I create digital strategies and write stories. I love traveling, exploring and taking photographs.
I'd be happy if you want to connect with me on Instagram as well - please say hi in a comment of any of my photos here: https://www.instagram.com/romanalilic/
Romana Lilic / LA76 Photography joined Society6 on October 31, 2016.