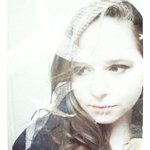 Serena Malyon
Hey there! I'm a freelance illustrator from Alberta, Canada. I mainly work in the fantasy genre, but I really love branching out into sci fi and children's illustration. Check out my blog for progress shots and my other projects: http://smalyon.wordpress.com/ My portfolio website: www.serenamalyon.com Deviantart: http://nimbus2005.deviantart.com/ Serena Malyon joined Society6 on December 18, 2014
More
Hey there! I'm a freelance illustrator from Alberta, Canada. I mainly work in the fantasy genre, but I really love branching out into sci fi and children's illustration.
Check out my blog for progress shots and my other projects: http://smalyon.wordpress.com/ My portfolio website: www.serenamalyon.com Deviantart: http://nimbus2005.deviantart.com/
Serena Malyon joined Society6 on December 18, 2014.
Serena Malyon's Store
134 results
Filter