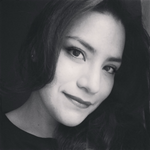 Akbaly
Hi, my name is Nahiely Velázquez (Akbaly). I'm a designer, illustrator and art director based in México.
Here's some of my work, the result of my passions: nature, traveling, my Mexican culture and art in all of its variables.
If you've purchased any of my products tag me on Instagram as @Akbaly. I'd love to feature it in my stories! Or visit www.akbaly.com
Thank you so much for your support! Much love.
Read more