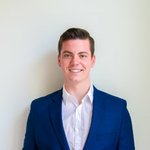 Alex Tonetti Photography
Born outside of Rochester, NY, Alex Tonetti was surrounded by the natural beauty of the Finger Lake region. The area served as an endless source of creativity and inspiration to him. In high school, he first picked up a camera and hasn't stopped since. Alex has since moved to Washington, D.C. and has really enjoyed photographing the historic architecture, eclectic people, and dynamic city life. Website: http://www.AlexTonettiPhotography.com Instagram: http://www.instagram.com/atonetti Facebook: http://www.facebook.com/AlexTonettiPhotography Alex Tonetti Photography joined Society6 on July 3, 2015
More
Born outside of Rochester, NY, Alex Tonetti was surrounded by the natural beauty of the Finger Lake region. The area served as an endless source of creativity and inspiration to him. In high school, he first picked up a camera and hasn't stopped since. Alex has since moved to Washington, D.C. and has really enjoyed photographing the historic architecture, eclectic people, and dynamic city life.
Website: http://www.AlexTonettiPhotography.com Instagram: http://www.instagram.com/atonetti Facebook: http://www.facebook.com/AlexTonettiPhotography
Alex Tonetti Photography joined Society6 on July 3, 2015.