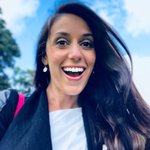 amandadavisart
Find more of my work at www.amandadavisart.com Hello! My name is Amanda Davis. I am a teacher, artist, writer, and innovator. I have experience writing and creating art in all forms since I was young. Writing and art have always been powerful outlets of expression for me. This is one of the many reasons I was inspired to teach art and pursue my passion for writing and illustrating children's books. I am a lover of nature, dogs, and all things creative. I am inspired by my students, life experiences, and small acts of kindness. I hope you enjoy my work! Art is universal. Art is connection. Art is life. amandadavisart joined Society6 on September 15, 2018
More
Find more of my work at www.amandadavisart.com Hello! My name is Amanda Davis. I am a teacher, artist, writer, and innovator. I have experience writing and creating art in all forms since I was young. Writing and art have always been powerful outlets of expression for me. This is one of the many reasons I was inspired to teach art and pursue my passion for writing and illustrating children's books. I am a lover of nature, dogs, and all things creative. I am inspired by my students, life experiences, and small acts of kindness. I hope you enjoy my work!
Art is universal. Art is connection. Art is life.
amandadavisart joined Society6 on September 15, 2018.