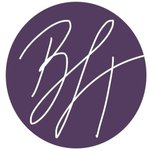 Beth Thompson
© All work here copyright of Beth Thompson. NOTHING may be reproduced or used in any way without my written permission. Violators will be reported and prosecuted.
Join me: http://www.facebook.com/beththompsonart http://beththompsonart.twitter.com @beththompsonart on instagram
Beth Thompson is a diverse artist, born in Canada and having lived in various places around the world. She is largely self taught and works in many mediums. In her distinct portfolio you will find varied artwork from realistic pencil drawings, to watercolors paintings, to digitally rendered patterns for textiles, and even some fine art photography. Her work has been displayed in shops in three countries, can be found on many websites and shops on the internet, and she has several companies around the world licensing her work for products. Beth works from her home studio, currently in Virginia, where she creates art by day and is a mother and wife when her family is at home. Other hobbies include swimming, running, and sports photography.
Read more
Beth Thompson's Store
Filter