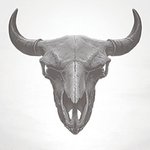 Cedar & Carbon
My name's Matt. I'm a freelance illustrator and designer. I've been fortunate enough to work with some great organizations in my career: National Geographic, NPR, the National Parks Service, and WWF. But here I can make art for myself, and for you. Hope you enjoy! But Cedar & Carbon is where I can share my personal projects with the world. Please let me know what you think. If you buy a Cedar & Carbon work, I'd love to see you share it with the rest of the world by tagging it with #cedarandcarbon. Find me on: Instagram: https://www.instagram.com/cedarandcarbon/ https://www.instagram.com/mjtwombly/ Web: http://www.matthewtwombly.com/ Cedar & Carbon joined Society6 on July 6, 2016
More
My name's Matt. I'm a freelance illustrator and designer. I've been fortunate enough to work with some great organizations in my career: National Geographic, NPR, the National Parks Service, and WWF. But here I can make art for myself, and for you. Hope you enjoy!
But Cedar & Carbon is where I can share my personal projects with the world. Please let me know what you think. If you buy a Cedar & Carbon work, I'd love to see you share it with the rest of the world by tagging it with #cedarandcarbon.
Find me on:
Instagram: https://www.instagram.com/cedarandcarbon/ https://www.instagram.com/mjtwombly/
Web: http://www.matthewtwombly.com/
Cedar & Carbon joined Society6 on July 6, 2016.